The Official Guide to
Thirst Of Night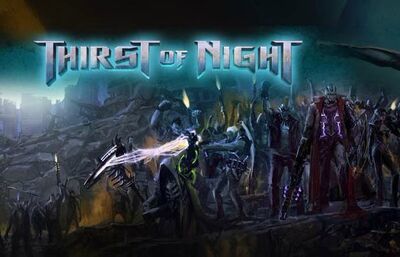 Welcome to the Thirst of Night
Thirst Of Night is a strategy game, that takes place in a world of fantasy with vampires.
Mixing phases of city construction and the progress of your tactical military resources.
The game is very rich and offers many opportunities.
* Click to play Kabam's Thirst of Night *
News
The game is currently in Closed Beta, which basically means that we are testing the game with a limited number of players.
This period of rigorous testing will give us the ability to understand better how the game behaves under the pressure of real gameplay. We will monitor it to see if everything we have implemented works (It works!)
We are asking also for Player Feedback so that once the CB (Closed Beta) is over, we can make adjustments as needed for launch.
Vampires are complex creatures, so is this game. Help us make Thirst of Nightthe best game it can be.
to leave feedback for Kabam, http://community.kabam.com/forums/forumdisplay.php?376

•The first outpost can only be built if you buy the Purpleblood Pup in the shop. (Items) or by defeat Lv 10 Commander Shank's Base.
Thanx to Dakkar, Death Dealers, for starting their wikia!!
It is being moved over & Updated by Draveyn & Redfangs
Guides
Trademarks
Thirst of Night™ and other image and text content are registered or unregistered trademarks or service marks of Kabam in the United States and/or other jurisdictions. All other trademarks referenced on this website are the property of their respective owners.